Introducing Red Lips, Mom Hips!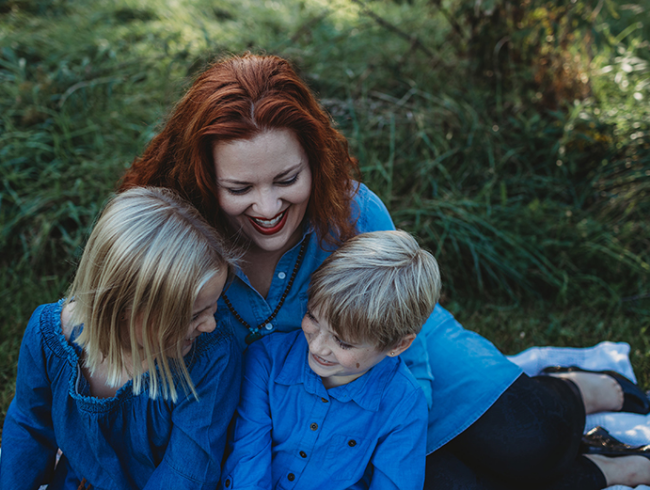 Starting a blog is something that has been on my mind for years. But I have never just sat down and started it! I have lived many lives. I managed to squeeze a lot of life into the years between college graduation and marriage and motherhood. This blog may have a few entries about some of my fond memories of past experiences. There is not a doubt in my mind that the experiences I had shaped who I am as a person, so there may be some blast from the past type entries here. But you know what this blog is going to be mostly about? A woman picking herself up, dusting herself off and starting over.
Where shall I begin? I guess a good place to start is introducing myself and explaining a bit about what I mean about picking myself up, dusting myself off and starting over. I'm Brooke. I am enjoying my last year in my thirties, a mother of two darling daughters. And by darling I simply mean that I love them more than anything in the world, but they also drive me absolutely crazy at times. You will be introduced to these girls and get to know them. Izzy is 11 years old and Delilah is almost 9. When I look at them, usually when they are sleeping, I know that I was simply put on this earth to be their mother. When I look at them while they are awake....well, let's just say they keep life interesting and there are rarely dull moments! I work as a Diner Girl at a little diner. I own and operate The Hanover Home & Garden Show, a trade show, heavily focused on home renovation and landscape. I have a Scentsy business. And now I have a blog called Red Lips, Mom Hips.
My marriage fell apart last year and I made the decision rather than to stay in an unhappy marriage for many more years and to try to keep up the facade of a happy little family...to walk away. It was not an easy decision, but it was the right decision. It still breaks my heart to know that I couldn't make it work, but knowing the person I am....I also thought about all those years of life I crammed into my 20's. And I didn't want to just go through the motions in my 40's and beyond. I wanted to be happy, truly happy and to LIVE. That was not going to be an option if I was stuck in a marriage that was not going to work.
I don't have a ton of time for interests and hobbies, but I do get a lot of joy out of learning to play the guitar, anything home related like renovation, decorating, organizing and recently I began going to the gym to trim down and lose some bum and gain some muscle.
This is me as I live my best life. The life of building my business(s), working my diner shifts, losing weight and building strength (physically and emotional!) making my house a beautiful home, delving into the dating world and of course raising my girls. I plan on doing it all with the heart and humour that have led me this far. Join me on my journey, I hope you laugh with me, cry with me, cheer me on and most of all, I hope to inspire you to be true to yourself and live your best life.

Brooke
Comments
Friday, July 12, 2019
Brooke,
I am so proud of you for publishing this blog. It is going to be amazing! You are talented at many things- those of us that know and love you can attest to that! Blogging is not everyone's cup of tea, but I know you have got this! Your intelligence, sense of humour and entrepreneurial spirit will guide you and we will follow you with a sense of pride. The faith we have in you in insurmountable. Keep it up!
-- Colleen Misner
Colleen, thank you so much. Honestly this blog is more for me than for anyone I think. I want people to enjoy reading it of course, but this is giving me some of the motivation I am needing to heal and put all the pieces back together for me and my girls. You and Carolyn having faith in me means so much. I love you gals.

Brooke
---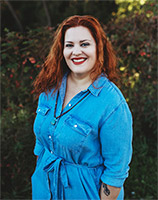 Writing an "About Me" is not easy. How do I pick and choose the pieces of my life that molded me into the person I am or deem the milestones and memories as important enough to tell you about in this little "About Me"...Well, I often joke that I have
Read more about me...