Monday, September 13, 2021 - I woke up this morning on a mattress I have owned for probably ten years. Once upon a time, it was cloud like and comfortable but now it is well past its prime and it has lumps and bumps and I toss and turn all night and usually wake up with aches and pains. It hit me this morning that I have owned my home for less time than I have owned this mattress. And over the course of my home ownership, I have been so aggressive with my mortgage payments that the idea of spending a good chunk of money on a new mattress has never even crossed my mind. I think it is time to go shopping for a new one though because this morning when I woke up, I woke up, completely mortgage free! Eight years, two months, one week and two days ago we took on this mortgage ...
Continue reading
---
---
---
---
---
---
---
---
---
---
---
---
---
---
---
---
---
---
---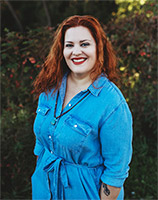 About Me
Writing an "About Me" is not easy. How do I pick and choose the pieces of my life that molded me into the person I am or deem the milestones and memories as important enough to tell you about in this little "About Me"...Well, I often joke that I have
Read more about me...