Monday, March 21, 2022 - We had just nicely finished a major renovation in the basement when a new one came along. We had finished a big section of our concrete basement, added a kitchenette, a pantry and brand new bathroom (without any existing plumbing, so when I say a major renovation, it really was a big one!) When the plumbing in my main bathroom (and formerly our ONLY bathroom!) went wacky, I was unprepared but realized another reno was potentially looming. The water was taking forever to drain down the sink and the tub, sometimes getting completely stuck for days at a time. Our fears were realized when we called in the plumber and they told us that we needed all new plumbing in that bathroom and that the slow draining sink and tub were only going to get worse over time. ...
Continue reading
---
---
---
---
---
---
---
---
---
---
---
---
---
---
---
---
---
---
---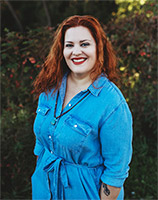 About Me
Writing an "About Me" is not easy. How do I pick and choose the pieces of my life that molded me into the person I am or deem the milestones and memories as important enough to tell you about in this little "About Me"...Well, I often joke that I have
Read more about me...