Happy Birthday to Me!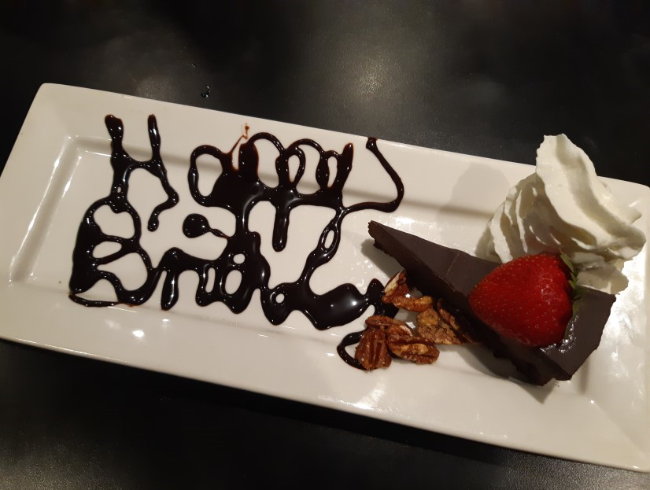 Today is my birthday. My 39th birthday. I intend to enjoy this last year in my thirties before the big 4-0 next year! When I reflect back on this past year since my last birthday, wow so much has changed since I blew out the last round of candles.
I thought it would be fun to look at some birthday pictures from years past. Starting with this one. What an adorable little Miss Piggy. The cake is cute too! My first birthday. The year was 1981 and I obviously do not remember one bit of it. That was just the beginning little Brooke!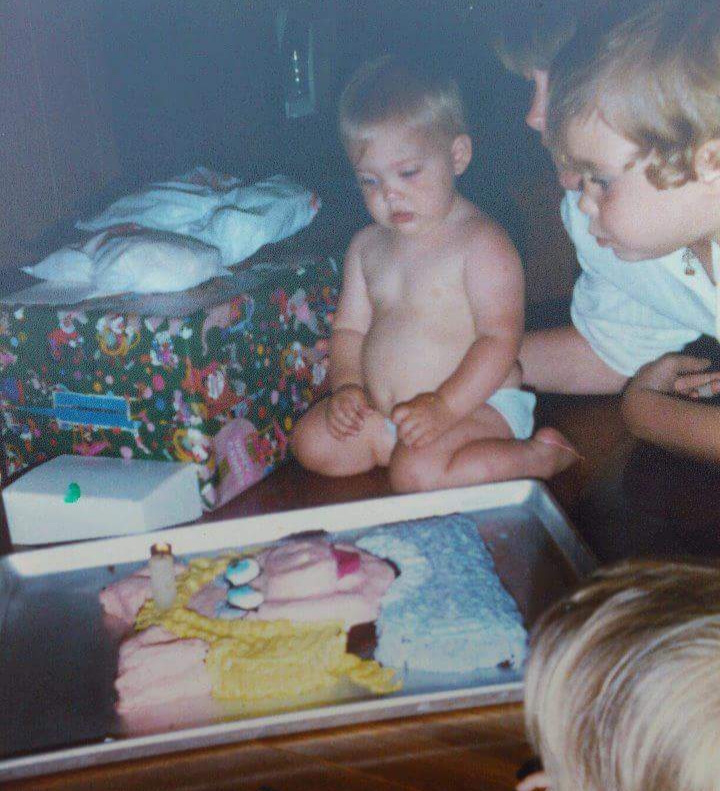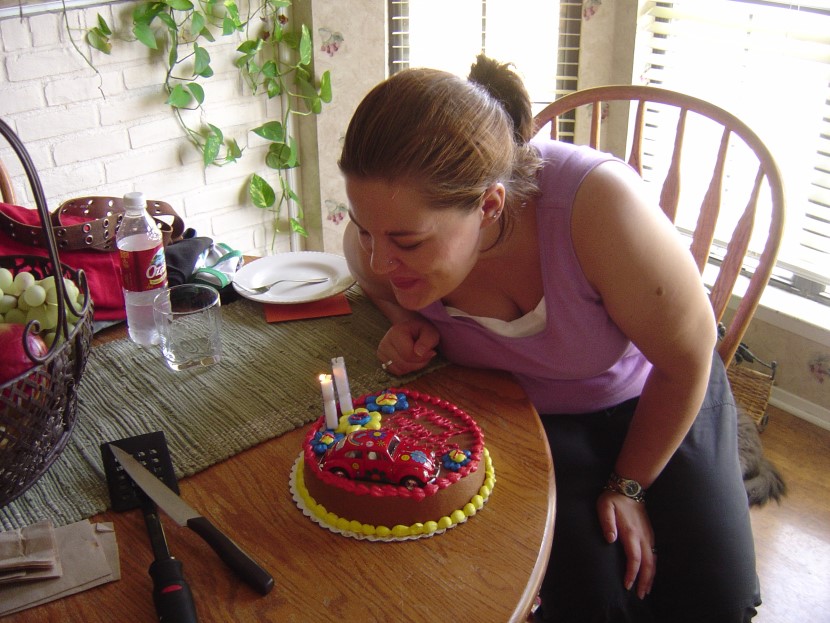 I will flash forward a few years to my 25th birthday. I was living in Waco, Texas with my cousin Michele and her family and they were sweet enough to get me a cute little cake. I remember thinking how old I was getting when I turned that quarter century mark! I would love to go back to 25!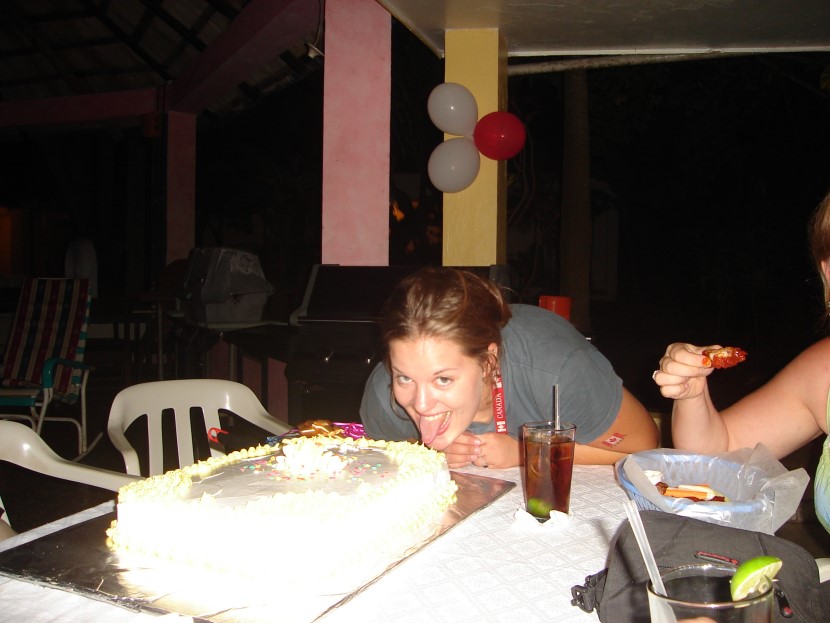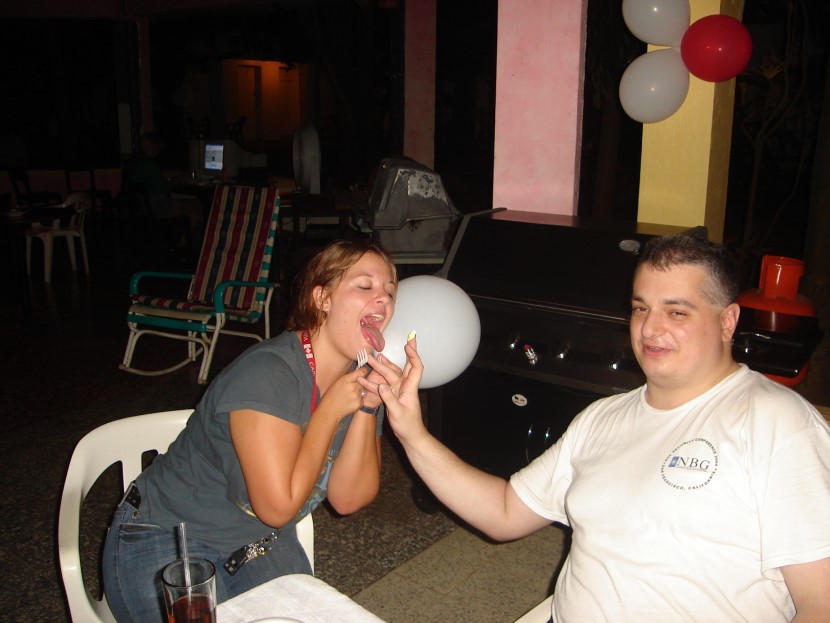 I was living in Sosua, Dominican Republic when I turned 26. I got a phone call to come to Rocky's and join friends for some dinner, without a single mention of it being my birthday. I was already ready for bed and not in the partying mood. When I got there and saw that my friends had thrown me a surprise party, I got in the partying mood! I believe this was the night I took a nap on Bruno's dog bed, put my flip flops on my wrong feet and couldn't quite figure out how to walk with them that way! It is all still a blur, but good birthdays really should be a bit blurry right? Especially birthdays in your 20s!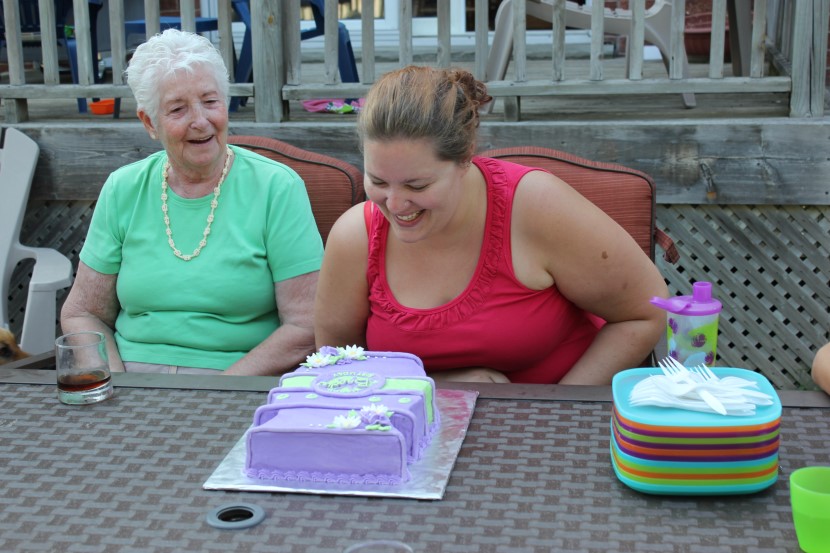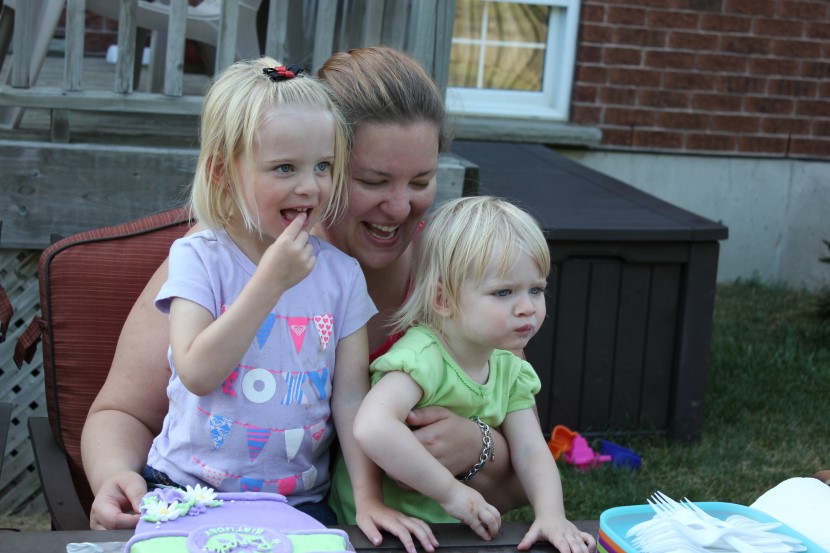 The hard party days are over here and this is my 32nd birthday. I had my two blond girlies by now and was enjoying life as a Mom. Izzy and Delilah enjoyed the cake almost as much as I did! My next few birthdays are much the same, backyard BBQ and birthday cake! Here are some photos....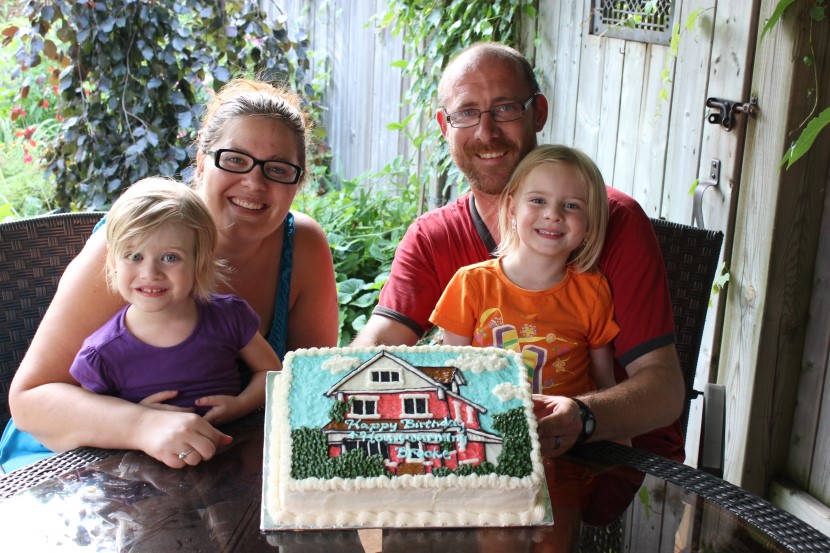 My 33rd birthday party doubled as a house warming party. I joke that my birthday present that year was our new house! We closed on the house on July 3rd and celebrated my birthday on July 4th. To this day, the house is my most expensive birthday present!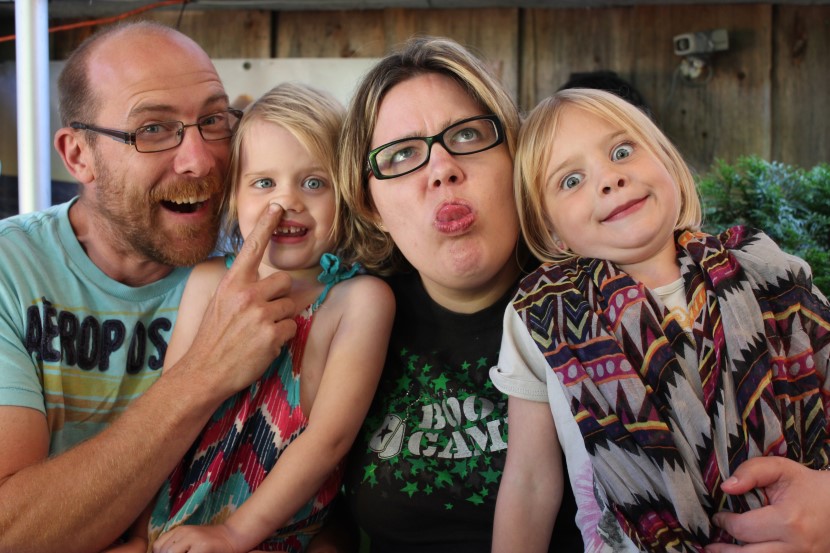 One of my favourite photos of our family to date. It was taken on my 34th birthday and we were all in a bit of a silly mood as you can see. My sister and I got matching tattoos that day and we went out to dinner in between appointments. My girls and I still make silly face pictures together all the time. One smiling. And one silly!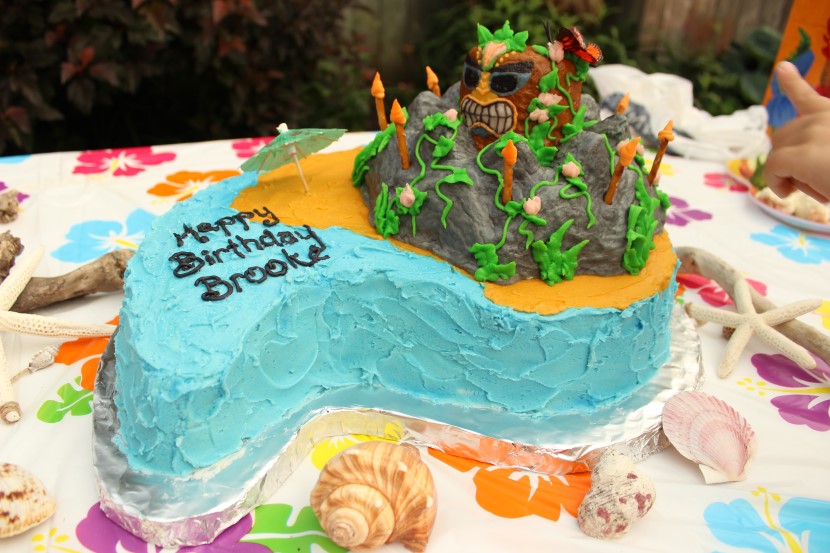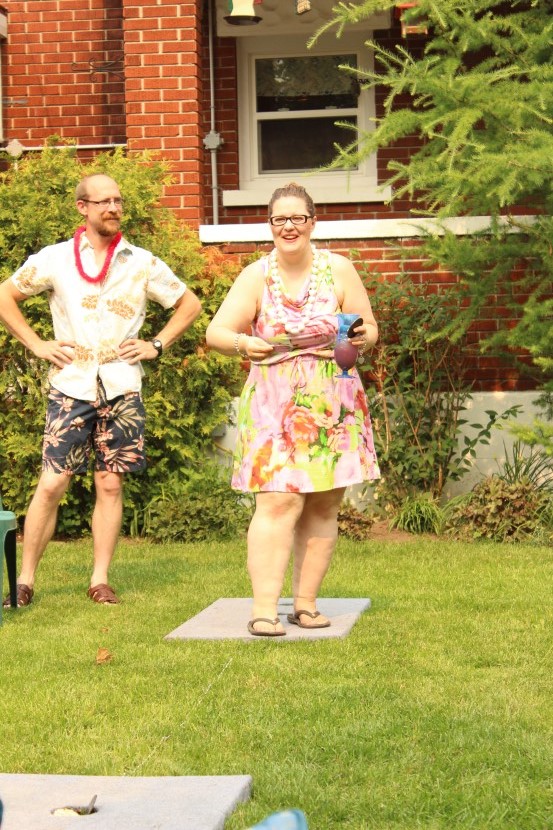 35th Birthday was a Tiki Party and this cake (by Dragon Lady Cakes) was a bit hit! The frozen drinks were also very much a big hit.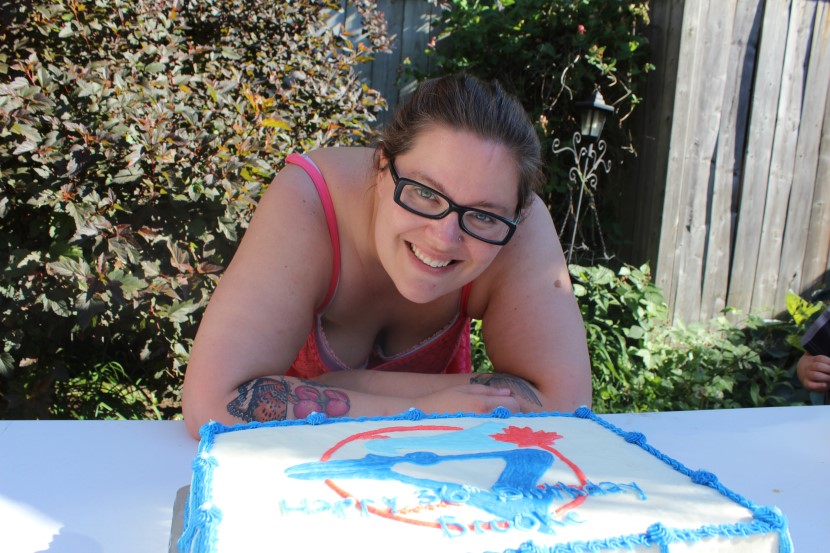 Go Jays Go! 36 was celebrated with a quiet day with friends and a Blue Jays cake!
And finally....this is 39. I am a lucky girl to have celebrated 39 wonderful years!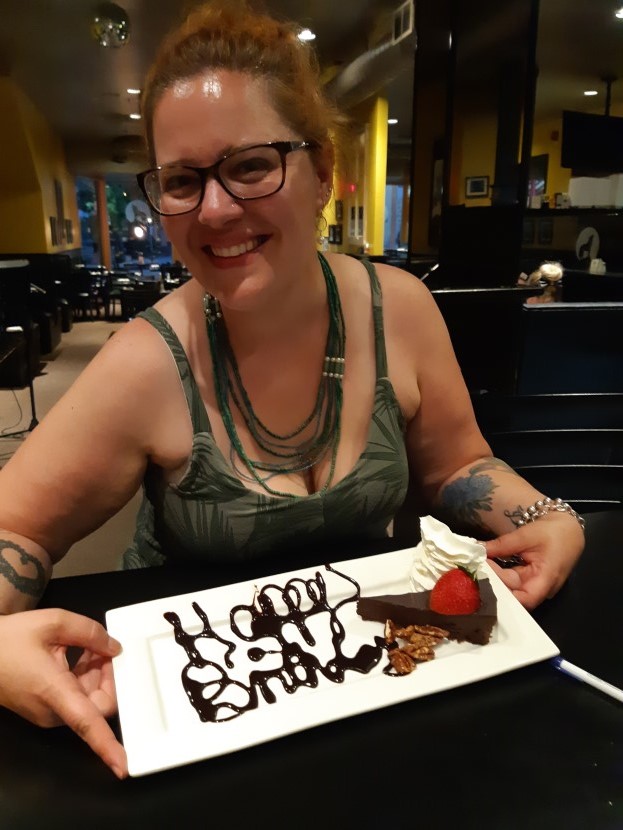 Brooke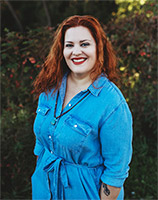 Writing an "About Me" is not easy. How do I pick and choose the pieces of my life that molded me into the person I am or deem the milestones and memories as important enough to tell you about in this little "About Me"...Well, I often joke that I have
Read more about me...